Bill J. Graham
Broker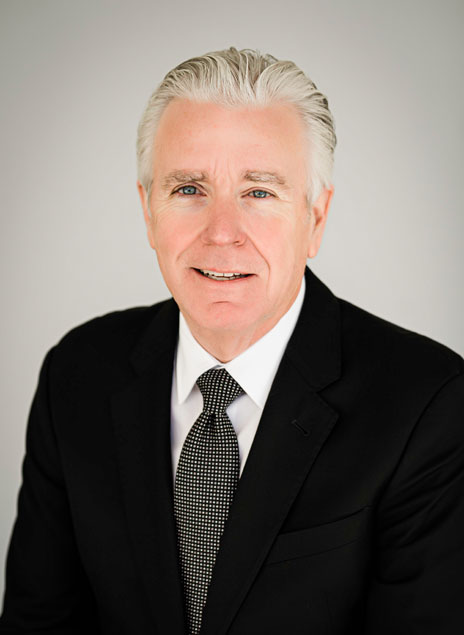 Concern for the customer, not the commission.  A philosophy backed by results and a sincere desire to please the client. Bill believes that who represents you really does matter and he has put together a group of professionals to provide the ultimate team experience!
Bill is the Broker and primary Listing Specialist at Graham Realtors. Often described as a straight shooter and problem solver, Bill is always fighting for his clients' best interest.  With hundreds of hours invested in real estate law, ethics, and contract negotiations, Bill brings a level of experience unmatched by other agents in the business.  His goal is to not only meet all client expectations, but to exceed them. These qualities are an example to his team members, which also make him an excellent leader.
Bill's parents founded Graham Realtors in 1954.  He was taught from early age that working hard and maintaining high ethics would create loyalty with his clients.  This was perfect grooming for Bill to take over the company in 1991 and continue building the reputation so many clients and colleges have come to respect. A firm believer in personal growth, his ideas and experience have earned Graham Realtors a spot in the top 5 real estate teams from 2016 through 2022. According to Real Trends, Graham Realtors is the #1 medium sized team in the state of Kansas.
Managing a successful real estate company means a lot of hours at the office, but Bill also finds time to relax as well.  Music is his escape and playing guitar is the perfect end to a busy day. He also works and travels with his wife, Kristi, and loves spending time with their two daughters.
TESTIMONIALS
 "From my very 1st contact with Graham Realtors, I felt at ease. The professionalism from Bill, Gayle, and Christi was outstanding! Our house went on the market at 11; we had 8 showings scheduled by 2:30, 3 offers by 3:30-2 of them over asking. We accepted an offer by 4:30. I attribute the huge interest in our house to the counseling given by the team at Graham on how best to showcase our home." Susan & Jim Anderson
 "The entire staff was very professional and welcoming. I'm almost sad that I'm done working with all of them! The sadness is quickly gone when I think about Bill selling my house in 9 days! Bill has so much knowledge and explained everything very well. I was so impressed with how they use the latest technology to sell homes. Thank you so much, you exceeded my expectations. I can't think of a single thing they need to improve on. " Sarah Ewy