Brianna Branine
Buyer Specialist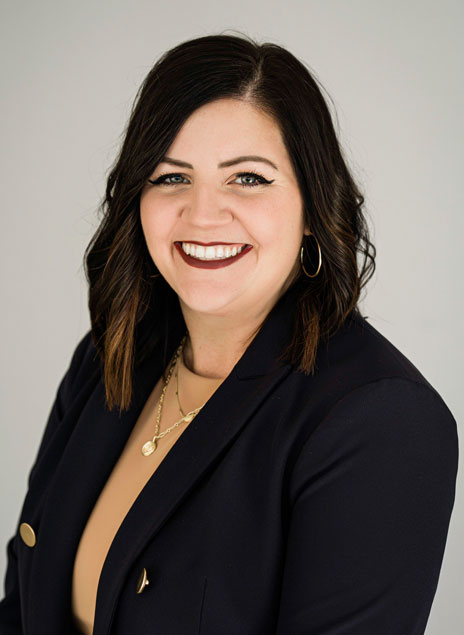 Brianna is a people person and is a natural fit for real estate sales. She started her career at an early age and never let this be an obstacle for her.  Brianna's can do attitude earned her the"Rising Star" award her first year in business and she hasn't slowed down since.  As a Buyer Specialist she has an intimate knowledge of every school, neighborhood, and builder in town.
Many people don't realize the perky young woman on the other side of the table has unwavering stamina when it comes to looking after her clients. She lets buyers know that she is the professional and her job is not to just open the door to a property.  It is her responsibility to point out issues with the home, discuss resale value, and counsel her buyers on the best offer.
Brianna is a small town girl, with small town values.  Family is important and she makes time to see her parents, nieces and nephew on a regular basis. She has been known to relive her childhood by watching lots of Disney movies and having the occasional dance off with her nieces!
TESTIMONIALS
 "Our Buyer Specialist, Brianna Branine, was knowledgeable on not only the housing market, but of the workings & structural information of all the homes. This helped me in my decision on the homes.  Very pleased with my purchase and overall experience with Graham Realtors. " Jacob Behrhorst
"We loved how streamlined and flawless the process was. The ability to talk to anyone on the team and knowing that everyone was our for our best interest was a blessing. Brianna pointed us to a lender, handyman, plumber, any many others which was a tremendous help. She is amazing, talented, and truly in tune with her clients!" Chris & Shawna Stucky
 "Brianna listened to us and helped us find everything we wanted in our home. She negotiated and explained everything to us. We could not as for a better agent and team! Graham Realtors is the best." Dakota & Lizzy Hoffman