Heather Stevenson
Buyer Specialist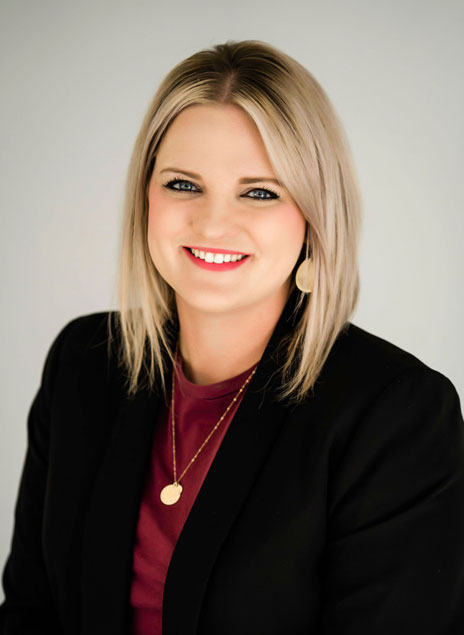 Most agents approach a client as a "transaction", not as a long-term relationship. This couldn't be farther from the truth for Heather.  Buyers know they have a rock-solid advocate in Heather and she takes her Buyer Specialist role seriously.  Her sincere desire to please, and warm personality are contagious.
Heather prefers to start the home buying process in-office so she can understand all the wants and needs of her clients, as well as set the expectations moving forward.  Her goal is to make the transaction as smooth as possible and this can only be done if a plan is in place.  The goal is the same as her buyers…find a home, at the best price and complete the transaction with the least amount of hassle.
Born and raised right here in Wichita, Heather knows the city like the back of her hand. She loves spending time with her husband Blake and her girls, Lily and Emery. Besides being an active sports mom, her favorite past time activities include all things outdoors…trips to the lake, attending Royals baseball games, and simply relaxing on the patio!
TESTIMONIALS
"The friendly help and guidance in making the purchase of our home was really great! Heather was so helpful. She went out of her way to help us find the house we were looking for. She was #1! No complaints!" Roy & Deanna Kaufman
"Heather was a true delight to work with. She went above and beyond what other realtors would do for their clients. The whole team was there for me every step of the way. Heather was an absolute blessing and a new friend!" Sharon Smith
"We absolutely loved working with Heather. She had the perfect balance of professionalism while also being very personable. Tyler and I both felt at ease knowing she was advocating for our best interest throughout the entire buying process. She was excellent at communicating with us and walking us through it all. We can't thank you enough for such a great real estate experience!" Tyler & Sally Caggiano