Kristi Graham
Inside Sales Associate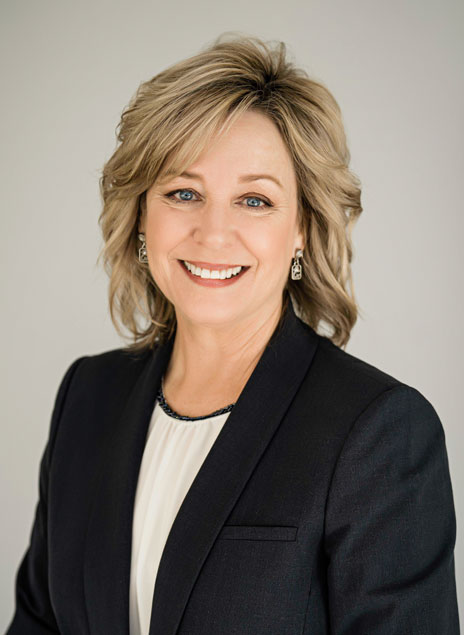 Your home is your shelter and sanctuary. It is also a significant financial investment, so finding the right fit in a real estate company is important. Kristi has the privilege of speaking to many buyers and sellers when they are in the beginning stages of the home buying and selling journey. In her opinion, this is less about "sales" and more about counseling people on the steps needed for buying or selling a home.
Often described as being "the heart of the company", she doesn't easily give up on clients or her fellow teammates.  Most clients start and end up with Kristi as she makes sure everyone is happy post closing as well.  She knows things can come up after a transaction is completed and our job doesn't end when the deal closes.  The Graham Realtors slogan is "Concern for the Customer, Not the Commission". This is what drives Kristi to the next level and this is the reason we are not your "average" real estate company.
Together with her husband, Bill Graham, they are unstoppable partners in business.  Bill is the idea guy and Kristi is the implementer. Running a company takes time and energy but family still comes first. Their go to place for relaxation is Santa Fe, New Mexico where they enjoy the local cuisine and sites.  Their daughters, Meghan and Mackenzie, have busy lives of their own now but are always around every Sunday for a home cooked dinner and game night!
TESTIMONIALS
 "Kristi sent us homes for over a year and it was a great way to study the market. She never gave up on us!" Mark & Deborah Herrman
 "Graham Realtors is the most professional company I have ever done business with. They always do what they say and nothing is left undone! Top notch marketing as well!" Joe & Jo Ann Feusner
 "Sincere appreciation to Bill and Kristi Graham, as well as Christi Mills, for showing true professionalism from listing to close of my parents home. We could not have done this long distance without your help.  Thank you again" Justin & Rose Gagnon