Lauren Ramirez
Inside Sales Associate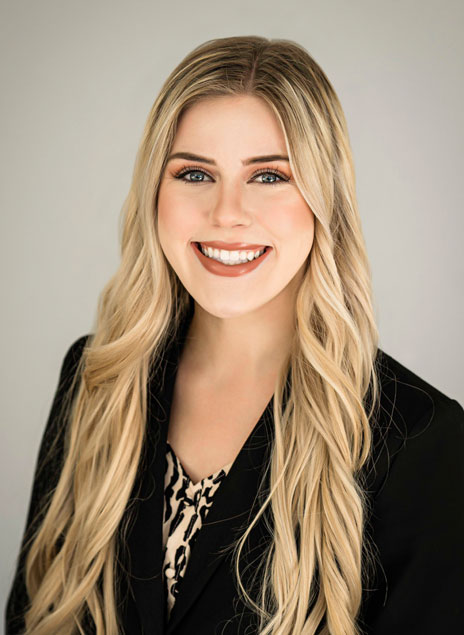 Lauren is a major player on our team and she also happens to be the first point of contact for Graham Realtors.  An instant connection is her goal, which is easily obtained through her upbeat and genuine desire to please the client.  Listening and understanding are Lauren's innate talents and these serve her well in this position.
Most people start thinking about a year in advance so Lauren stays in touch for days, weeks and even years until they are ready to get started. She never loses her enthusiasm to walk clients through the home buying and selling process to make sure they understand all the steps involved. She loves to nurture others and is always available, no matter what time of day, to answer questions.
Lauren is a recent graduate with a degree in Arts and Sciences and moved here with her husband to open a new company in the construction industry.  Needless to say, they are both very busy people but love those quiet moments at home to play corn hole or shoot some pool!
TESTIMONIALS
"Every single person on the Graham Realtors team went above and beyond our expectations.  They made this transition in our lives easy and were so helpful. Excellent service!" Kent & Nancy Grier
"The team was great to work with. Always answered emails and text messages in a timely manner. Always very responsive!" Jim & Connie Wade