Mackenzie Knolla
Transaction Coordinator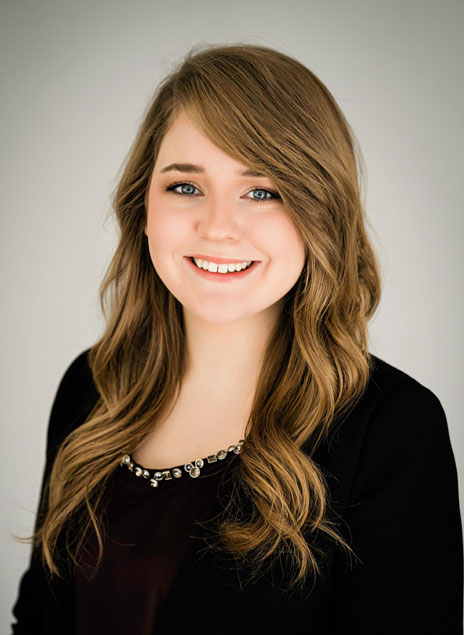 Mackenzie is true team player and always goes the extra mile to make someone else's day. Besides being a good listener, she is also an anticipator. Good chance she'll know what you need before you tell her. She hits the ground running every single day because her plate is always full.
As the Transaction Coordinator, Mackenzie works closely with agents in our office to make sure every step is completed when a property goes under contract. Once a purchase contract is fully executed, she works tirelessly to make sure the ball is never dropped by anyone involved with the sale. She is communicating with the home inspector, lender, appraiser, title officer, contractors and agents on the other side of the transaction. It is Mackenzie's sole job to make sure all the bases are covered and the sale moves forward in a seamless manner. This is critical to the successful closing of every property.
Mackenzie is a graduate from Wichita State University where she obtained a degree in Entrepreneurship.  This serves her well as she has a strong desire to challenge herself and wear many hats on our team.  Mackenzie is also known around the office for her quick wit and sense of humor, which keeps every day light and fun. She recently added "Mrs." to her title after marrying the love of her life, Tim, in the fall of 2022!
TESTIMONIALS
"Everyone we dealt with was awesome! Very professional and knowledgeable. They definitely went above and beyond for us and we couldn't be happier with our new house! Everyone will know how wonderful Graham Realtors is after speaking with us." Dan & Shelley Mishler
"Comprehensive approach. Everyone on the team was efficient, courteous and compassionate. Mackenzie was fantastic and made me feel confident in my purchase." Elissa Knolla
"I appreciated how Mackenzie went above and beyond to meet with all of my brothers and get their signatures for documents pertaining to our closing. She even caught a couple of errors in the legal paperwork and worked to get them fixed quickly. We were completely pleased with the entire process." Mike & Mary McCormick